A week since Aussie Cossack's wife posted of his torture in prison. Cossack was arrested because he publicly named a pedophile. She says that he is currently in solitary confinement, his communication cut off from the rest of the world, a doctor comes in daily with a syringe asking him to take the jab and exercise outside has been denied to him too. This is torture and unacceptable in Australian society.
Cossack is currently in remand at Silverwater Correctional Centre in Sydney after the magistrate on 19th May 2022, adjourned the case for 6 weeks till the 30th June 2022, ordering that he be held without bail. Both Aussie Cossack and his wife are currently on a hunger strike. Mrs Cossack is unable to see her husband at the prison because she is unjabbed. According to https://www.youtube.com/watch?v=upeoiqseez4 Since this video the following was posted by Mrs Cossack.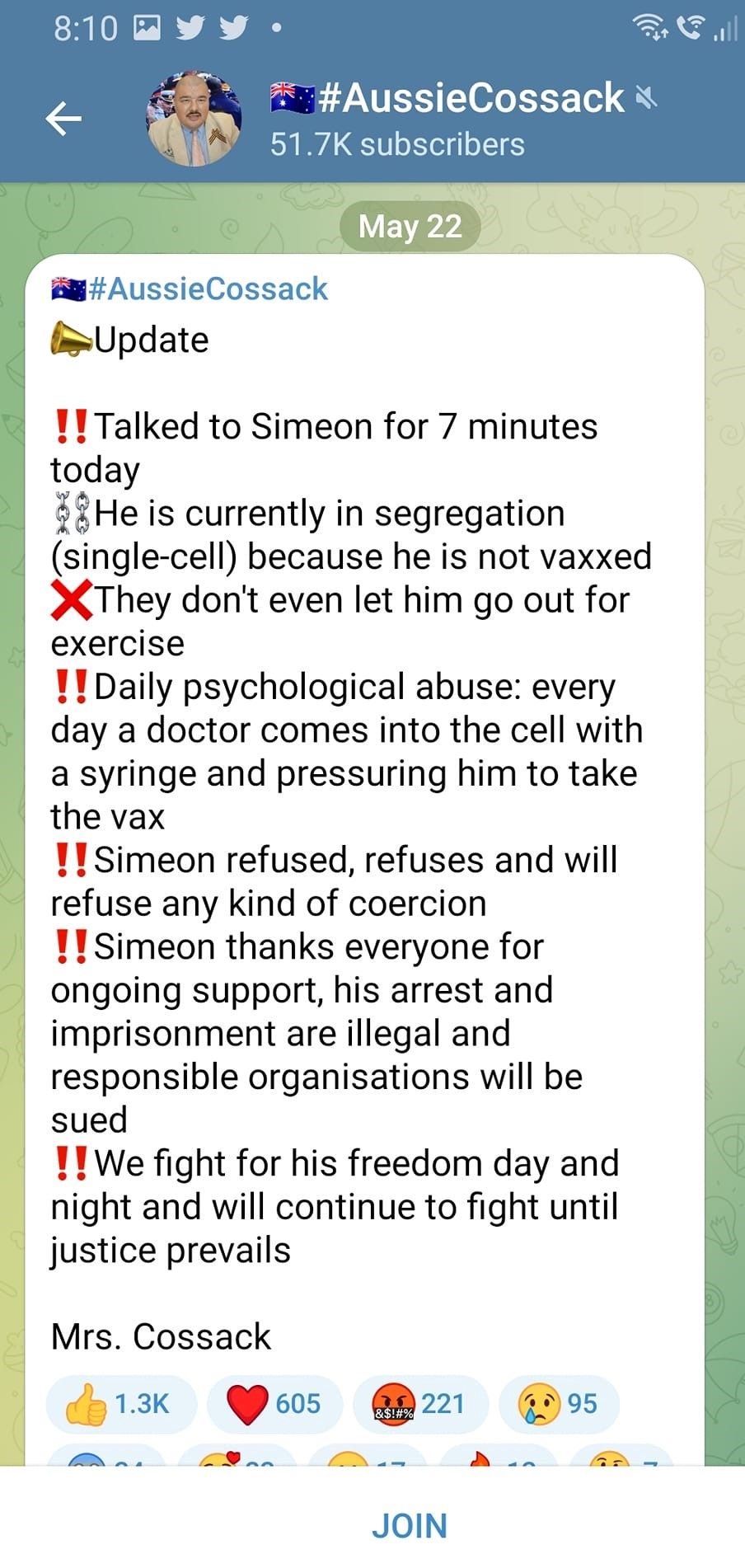 Riccardo Bosi has been supportive of the Cossacks but both the alternative and mainstream media has largely been silent on his incarceration. Just wonder where are the many high profile freedom fighters bringing attention to this?
NONE OF US ARE FREE UNLESS WE ARE ALL FREE
Aussie Cossack is another Julian Assange in the making. He has 155 thousand followers on Youtube, his entire channel has now been made private. Cossack has been incredibly vocal on the war in the Ukraine and his support of Russia, exposing the biological weapons labs in the Ukraine and Western involvement in them, providing detailed accounts of the war of Russia versus Nato to free the Ukrainian people from Nazi forces via his telegram channel.
Cossack painted a huge target on his back, recently endorsing Riccardo Bosi and naming a pedophile was the excuse needed to arrest and break him. The 3 charges currently being pressed against Aussie Cossack are as follows; contravene suppression order, contravene non-publication order, use carriage service to menace/harrass/offend aid and abet an offence.
A vigil outside of Silverwater prison was held on 23rd May 2022 for Cossack.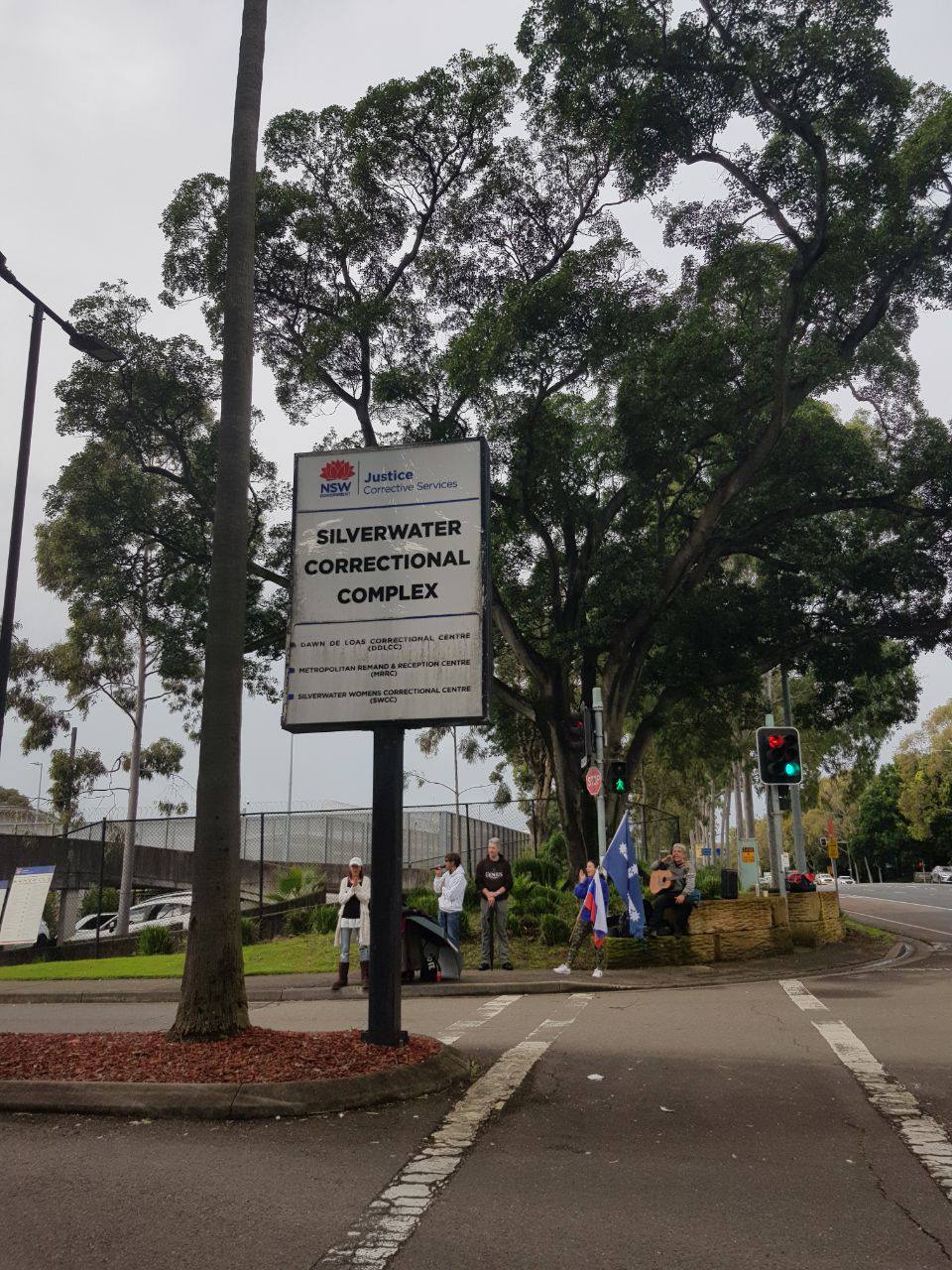 POSTCARD PROTEST:
Send a postcard in support of Aussie Cossack to
SIMEON BOIKOV
MRRC PRIVATE BAG
144 SILVERWATER
NSW 1811
FREE AUSSIE COSSACK
All freedom fighters need to unite and make it a priority to fight for the release of Aussie Cossack from Silverwater prison. If they can do this to Cossack, no one is safe and we are no better than Communist China, allowing journalists and activists to be detained for their political beliefs and reporting and tortured in prison.