The Australian convoy to Canberra is not simply about ending mandates and restrictions but is enacting a legal mechanism to dissolve the corporate Australian government and bring back the true Commonwealth Government and Constitution.
The Australian people are far more awake than any in the world, and at the freedom rallies you will hear ordinary people openly speak of the New World Order Agenda21, The World Economic Forum, Event 201, Depopulation Agenda, The Great Reset, etc. Melbourne in particular has endured the harshest lock downs in the world, spanning 262 days which included 5 km radius limits, curfews, stay at home orders, brutal policing, isolation, vaccine mandates on almost every worker in the State and this has led more and more people to question, "what is really going on?"
On the 5th February 2022, Graham Hood read a proclamation in front of the huge crowd of Australians that had gathered at The Old Parliament House from all over Australia.  
This proclamation ties in with the event on the 25th January 2022, where Rod Culleton of The Great Australian Party served the Governor General of Australia with a formal notice in writing by the Australian people which included himself and other Australian Senators that he is required to remove the existing Federal Government and all the State Premiers from Office.
It is a legal document which was accepted by the Governor General and is enforceable at Law.
The Governor General has the power and authority to remove the existing government and install a caretaker Government.
YEARS OF LEGAL WORK
The proclamation read yesterday was a culmination of years of work by Rod Culleton and a team of senior lawyers, who have researched exactly what has transpired with the Australian political and legal system and how it was hijacked. As a result of this work, and the covid19 plandemic, it is all coming to a head in Canberra, where the Australian people vow not to leave until the government is dissolved.
The people are not after the crumbs of mandates and restrictions being abolished but the whole cake of fraud, corruption, bribery, pedophilia, in politics being dealt with and people held to account.
LEGAL NOTICES
It is also understood that all existing politicians were served with a common law verdict, which was accepted by the police who created the event number, E86655708 and politicians, police officers and others involved in this crime against humanity, have all been served.
The legal action in the UK, against politicians,  public servants and the media complicit in injuries and deaths by vaccines also has ramifications for Australians complicit in these crimes.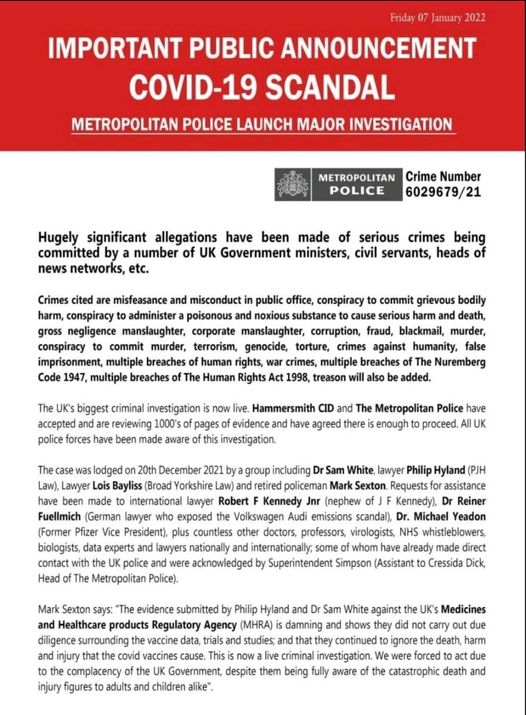 A public hall of shame of names of people involved is currently published on https://ecoterra.info/index.php/en/3307-the-public-hall-of-shame-shows-the-corona-criminals?tmpl=component&format=pdf&fbclid=IwAR1qEgZWBLU2ptwSIFJ7cljm_z8qR8geKGSdrqjfYWqaDbDTkuEhXzE81SI
There will however be many more and The Australia Project,  during 2021 were busy serving up notices to pharmacists, doctors, etc.. and documenting who was served and when https://theaustraliaproject.org/ . See https://odysee.com/@flossienightingale:5/IMG_1884:f for more information on the work done by The Great Australia Project.
This is all for the day of reckoning, when people will be held to account for crimes against humanity. Riccardo Bosi, as many Australians will be calling for life imprisonment, redistribution of assets from these criminals and capital punishment. https://odysee.com/@flossienightingale:5/video6318903679994823660(1):e
GET DOWN TO CANBERRA
Australians are asked to come down to Canberra. People are parking and camping for free. Next week the politicians will be returning to Canberra and this protest is heralded as The Last Stand against tyranny. Whether or not, if will be; time will tell but large numbers are needed.
The protest is non political and all are welcome from all walks of life. If you watch video from the protest on telegram and Facebook, you will see that it has a very community, party like atmosphere about it, with children present as well. https://m.facebook.com/SamBeauPatrickTheHealthQueen/videos/1622467771440163/?d=m&vh=e
THIS IS THE OFFICIAL CONVOY TO CANBERRA CAMP GROUNDS (GROUND ZERO)
GOOGLE MAPS LOCATION FOR THE CAMP
https://goo.gl/maps/QoQDqMdTteW8fhyM9
The team will be holding a breakfast meeting  every morning there at the stage @ 9:00am and everyone will be briefed of the plans for the day at that meeting.
https://www.facebook.com/groups/335743718379134/?ref=share and telegram https://t.me/OzTrucksToCanberra are the two main groups for more information.
FUNDRAISING
The Australian Gofundme account for the 2022 Convoy to Canberra is currently closed by Gofundme. It is understood that Gofundme is automatically refunding the money but you can always Charge back Gofundme to get your money back.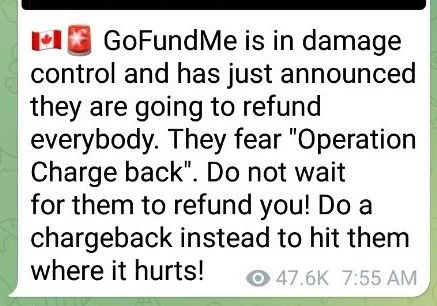 Look out for the official donations page on the channels above but better still, get down to Canberra.
Finally, have a listen to a Funeral Director at the Canberra Protest and what she has to say about mass deaths.
https://www.instagram.com/tv/CZnCwsphWoo/?utm_source=ig_web_copy_link